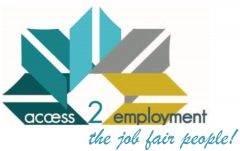 Santa Cruz Access 2 Employment is host to the Annual Access2Employment Job Fair  the largest job fair in Santa Cruz County! We inform the public about local jobs, community resources, and professional development, to ensure that the Santa Cruz community continues to grow and prosper in all economic trends. 
Our organization is made up representatives from various local agencies and businesses with a common goal – to grow the Santa Cruz economic outlook by linking job seekers with employers and employment resources.
Access2Employment Board of Directors:
Consuelo Juarez, A2E Board Chair
Consuelo Juarez, A2E Board Chair has over 10 years experience in Corporate Training and Education. Her work has spanned the fields of healthcare, nonprofit, secondary, post secondary, and special education, vitamin industry, management, and marketing. As the 2018 recipient of the Senderos Latino Role Model award, Consuelo is proud of her heritage and seeks to help employers diversify their workforce.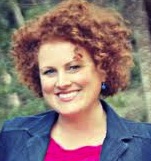 Leslie Hess
Leslie Hess, A2E Volunteer Chair, serves the County of Santa Cruz as a Talent Acquisition Analyst. She brings 15+ years of human resource and talent acquisition experience to the A2E team recruiting, training and managing our incredible volunteers!

Phil Rodriguez
Phil Rodriguez, A2E Board Treasurer,  serves as Executive Director of the Profile Job Club located in the Capitola Career Center. Profile assists professionals with job search skills, employability, self-marketing/networking and career building. This is Phil's 5th year on the A2E board.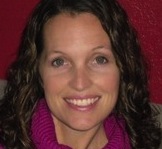 Desha Staley Raatior
Desha Staley Raatior, A2E Logistics Chair has 14+ years in education including: Assistant Director Student Activities, Assistant Principal, Academic Advisor, and Health Educator. As the Student Employment Coordinator at Cabrillo College, she supports career development for a wide range of individuals. She completed her Master of Arts in International & Multicultural Education from the University of San Francisco sharing her expertise with the A2E Board
Patricia Greenway
Patricia Greenway, A2E Youth Employment Chair, has a strong background in employment services including Job Placement Coordinator for Computer Training Academy, initiating the Student Employment Program at Coastanoa Continuation School and as a Special Education Transition Specialist with Santa Cruz City Schools helping disabled and at-risk youth with college and career goals