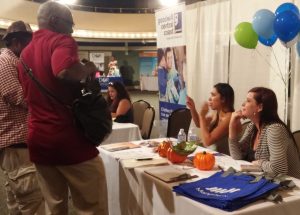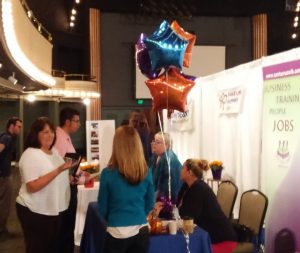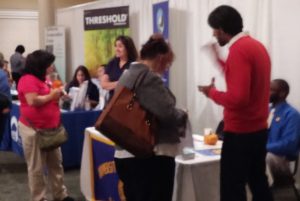 Access2Employment Job Fair offers job seekers a chance to meet face-to-face with hiring managers and HR professionals
You'll have the opportunity to make a first impression and personally hand your resume to those who make hiring decisions.
FREE EVENT:  REGISTER HERE
Contact Us: a2e.santacruz@gmail.com
Be prepared for the event:
Dress your best, in professional attire

Practice your 15 second introductory statement

Bring several copies of your current resume, one for each type of job you seek

Take advantage of our Free Profile Photos (left) and Resume Reviews, (Below)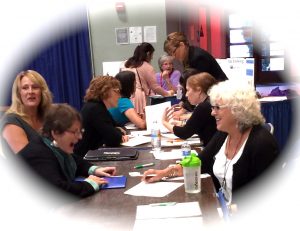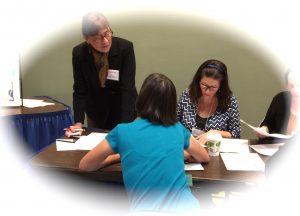 Complimentary Resume Reviews
Bring a copy of your resume.
Come early, slots are limited! 
RESUME TIPS:
Your resume needs to pass the skim test. Dust off your resume and ask yourself:

Can a hiring manager see my main accomplishments within 10 to 15 seconds?

Does critical information jump off the page?

Is my resume concise in 2 pages or less?
KEEP YOUR RESUME BRIEF:
Objective: List the Job Post title just as it's written, tell employers what you can do for them, not what you want from them

Limit History: Keep your job history within the last 10 years, include month/year

Customize: Only include information relevant to your goal. Target the resume to fit

each job description (Yes, this means a new resume for each new job)

Paraphrase: Select only key accomplishments with each job listed in your history

References? Have current reference list with phone number ready for the interview. Don't submit unless asked. 

Edit, Edit, Edit! Remove unneeded phrases like "responsible for" or "duties include" this doesn't tell them what you actually did, just what was expected of you

Proof Read: Have someone else proofread your resume, spell check doesn't catch everything!